The popularity of Winder injection-moulded foils goes beyond the boats that we build, including Contenders, Javelins, Kestrels, Larks, National 12s, Ospreys, Scorpions and Flying fifteens.
Our rudder blades and centreboards are injection-moulded carbon or kevlar foam sandwich (depending on your class rules) providing a consistantly stiff and strong foil.
Tillers come in aluminium or carbon and our stocks have kevlar or carbon options.
Lifting rudders
We make and stock lifting rudders for the following classes;
Contender lifting rudder blade and stock (25m)
Fireball lifting rudder blade and stock(25m)
GP14 lifting rudder blade and stock
Javelin lifting rudder blade and stock (25m)
Kestrel lifting rudder blade and stock (25m)
Lark lifting rudder blade and stock (25m)
Merlin Rocket lifting rudder blade and stock (28m)
Mirror lifting rudder blade and stock
National 12 non-foiling lifting rudder blade and stock (25m)
Osprey lifting rudder blade and stock (25m)
Scorpion lifting rudder blade and stock (25m)
Solo lifting rudder blade and stock
Fixed rudders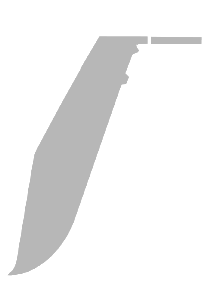 We build and stock fixed rudders for the following classes;
Fireball fixed rudder
Flying fifteen rudder (made to fit your boat and can be built at any angle)
GP14 fixed rudder
Javelin fixed rudder
Kestrel fixed rudder
Lark fixed rudder
Merlin Rocket fixed rudder
Mirror fixed rudder
National 12 fixed rudder
Osprey fixed rudder
Scorpion fixed rudder
Centreboards

We make and stock centreboards for the boats that we build;
Fireball centreboard
GP14 centreboard
Merlin Rocket centreboard
Mirror centreboard
Solo centreboard