The results speak for themselves in the Merlin class as Winder Boats have dominated the scene for years., however the design and systems are being continually developed to ensure boats are built stiffer, stronger and faster than ever before.
Active involvement in the class means that our cutting-edge techniques are used in design developments and considerable thought and effort goes into refining all the controls, particularly the hoop and rake systems. Our quality construction has ensured a healthy second-hand market which has created probably some of the best fleet racing in the country.
The information below is for our 'Complete' boat which comes with Allen fittings, Super Spars spars and HD sails. We also offer Harken fit-outs, Selden and a range of other sailmakers.
Hull
Moulded from epoxy foam sandwich the hull is very light yet enormously stiff. They are jig-assembled in the mould to ensure accuracy and consistency and the hand-layed epoxy is done by the same skilled team who have been building Merlins for years. The decks are resin infused and all our hulls are post-cured which ensures rigidity across a wide temperature range.
The design comes from the Canterbury Tales mould, re-faired and with a forward centreboard position, revised keel and bilge keels and new bow.
The centre frame moulding is totally functional in shape, and being hollow, contains the control lines leaving the crew area clutter-free and spacious.
Fittings
Our 'Complete' boats comes with the following as standard;
Allen blocks
Square top hoop with control conveniently positioned inside boat
6 controls to centre – two control rake
Free running control take away
Pole down haul lead to a control on either side
Harken main jammer,
Continuous kicker.
Foils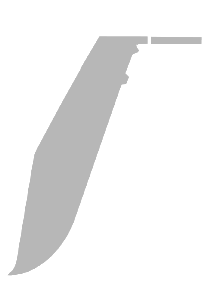 Foils are glass carbon and epoxy foam sandwich moulded for absolute consistency of shape and stiffness, the moulds being taken from master plugs made with all our extensive foil making experience.
The complete boat comes with an all carbon fixed rudder.
Spars
The boat comes with Super Spars carbon spars including carbon twin poles.
Sails
The boat is normally supplied with HD laminate mainsail, jib and spinnaker – other makes of sails can be supplied with price adjustment.
It comes measured, weight corrected and calibrated, ready to win.
Price
Get a quote
To get a full quote please complete our online form below. If what you're looking for isn't included that doesn't always mean its not available, just submit your form including any questions and one our team will get back to you with a comprehensive quote.